We understand talent is the number one priority for any business to succeed. We also recognize it is the number one criteria for companies seeking to relocate or expand. In Montgomery County you will have access to a skilled talent pool.
Our elected leaders along with the Mayor of Crawfordsville are involved in a countywide workforce development roundtable. A group comprised of leaders from the private, public, K-12 and higher education sectors working together to prepare the next generation to be workforce ready. In addition, they offer guidance in the development of incumbent worker training programs which are purposely aligned with the Governor's Next Level Jobs Initiative and include partners such as Wabash College, Ivy Tech, and Purdue University.
So not only are we building tomorrow's pipeline, but we are ensuring our current talent pool remains competitive in the 21st Century.
89.5%
+/- 1.2%
High school graduate or higher in Montgomery County, Indiana
---
87.7%
+/- 0.1%
High school graduate or higher in the United States
---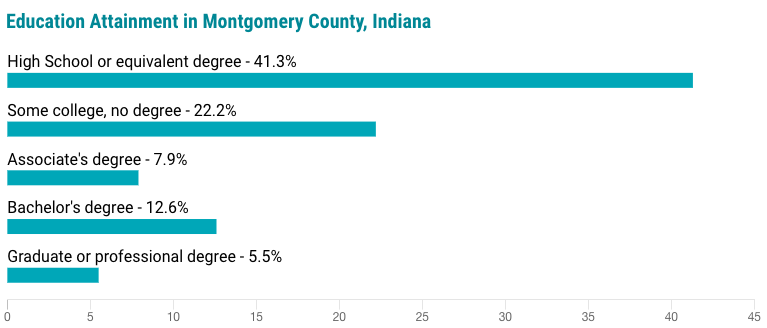 A shortage of early learning programs, resulting in childcare-related employee absenteeism, has a profound effect on the local workforce supply. Supporting early learning and child care has become a top priority in our community. In 2019, a child care task force was formed comprised of individuals representing local government, employers, providers, parents, schools, and nonprofit organizations.
Learn more about the Early Childcare Coalition.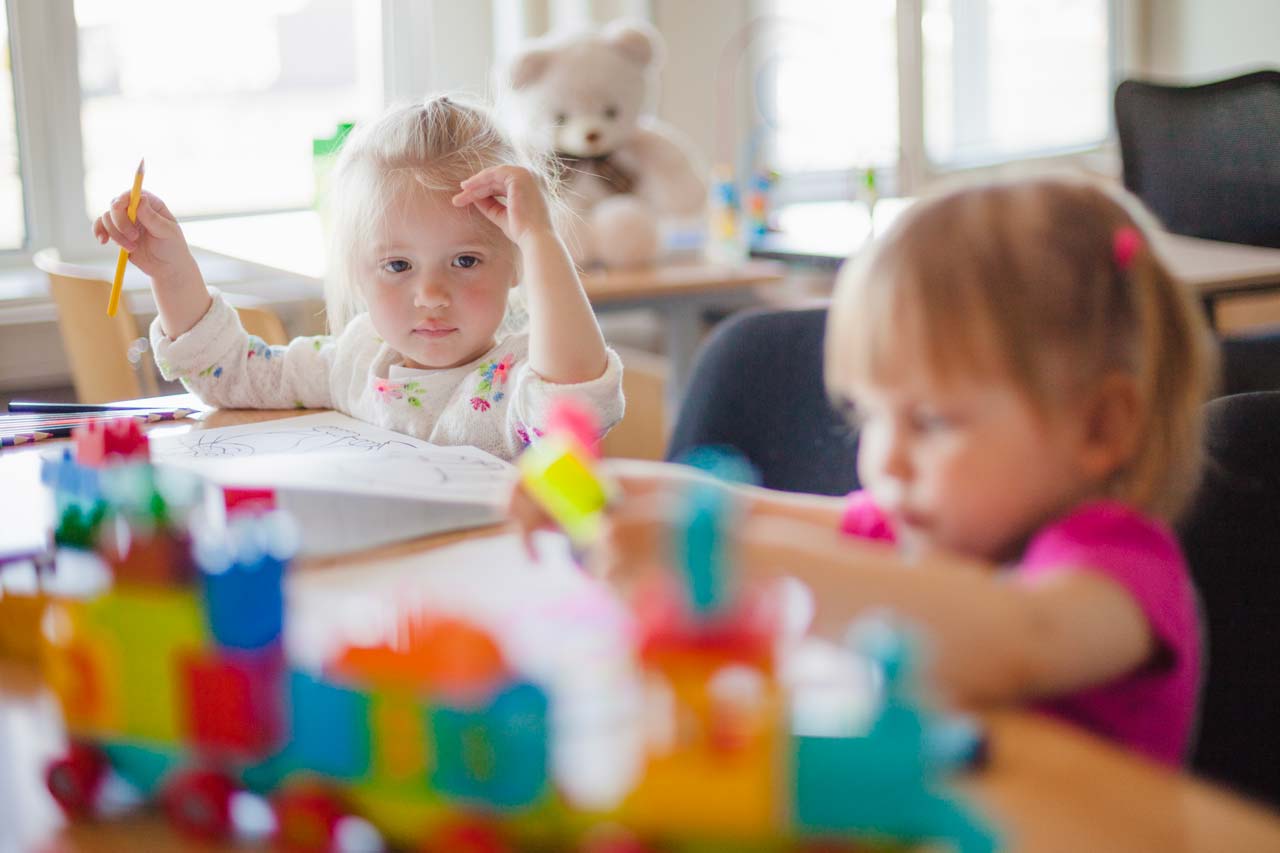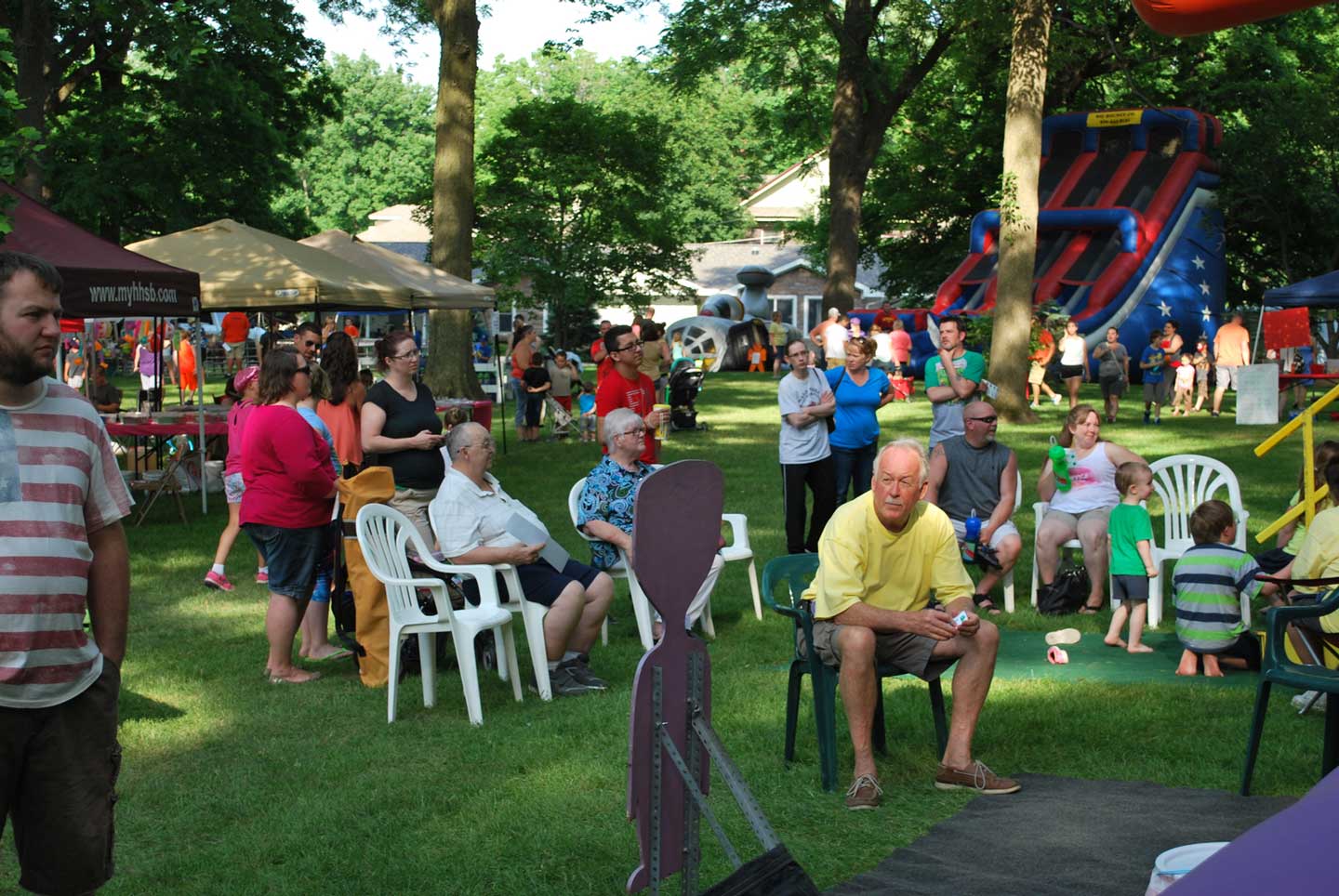 Population by age shows that older adults (ages 45-64) make up the largest group in the overall population, closely followed by young adults (ages 25-44). A close tie for third place is for school age (5- 17) and seniors (65+). The two smallest groups are preschool (ages 0-4) and college age (18-24).
The majority of the county is either married couples without children or non-family households at 52 percent. Families with children comprise approximately 23 percent of households in the county.
The median age in 2015 was 40.4 years, as compared to 37.5 years for the state of Indiana. Overall, both the state and the county have been trending older, with an increase in the median age every year since 2009.