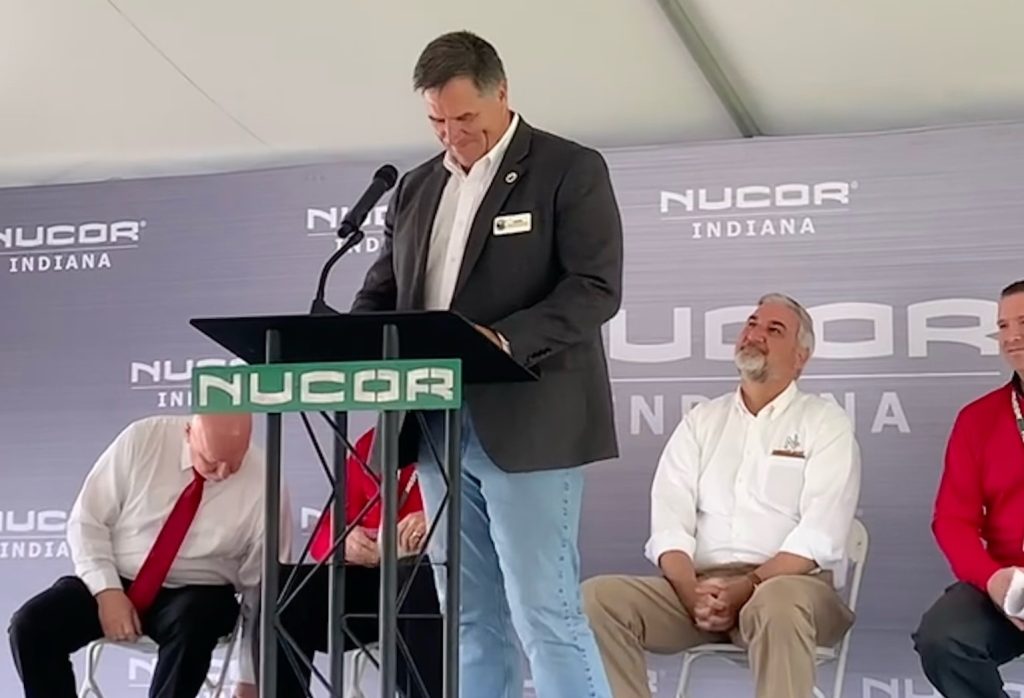 Nucor Breaks Ground on Plant Expansion
The Montgomery County Redevelopment Commission is proud to announce that Nucor's plant expansion broke ground on April 14th. The ceremony for the new galvanizing line construction and mill upgrade project was attended by Governor Holcomb, Montgomery County Board of Commissioners President and RDC board member John Frey, Crawfordsville Mayor Todd Barton, Nucor executive vice president Dan Needham, and Nucor Indiana vice president and general manager Nathan Fraser.
This $400mm project, which will bring almost 100 jobs to Montgomery County, is yet another major accomplishment of the RDC's 35 year partnership with Nucor. The county will provide $40mm in tax abatements, incentives, and infrastructure improvements. The new construction-grade galvanizing and prepaint lines will have annual outputs of 300,000 tons and 250,000 tons, respectively. Montgomery County is proud to be a part of making Indiana the largest steel producing state in the nation. 
For more information, visit the Journal Review and Nucor:
https://www.journalreview.com/stories/nucor-to-make-400m-investment,248636
https://nucor.com/news-release/18731